What kinds of common, cool, and creepy insects live in our yards and gardens? Come see some of them, hold them, and learn about them, and bring your insect questions and try to stump our bug chump (champ?)!
No registration required. This is a cash only event.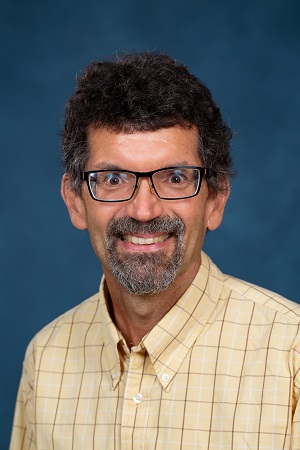 Paul is a Professor of Biology at UW-Stevens Point at Wausau, with graduate degrees in entomology and a plant sciences minor from UW-Madison. At UWMC, he has taught botany, ecology, animal biology, entomology, and an interdisciplinary course on organic agriculture. He has made numerous presentations for Master Gardeners, garden clubs, community garden groups, and at organic farming conferences. In addition, he has served on the board of the Monk Botanical Gardens in Wausau since 2004 and currently chairs its Grounds Committee. In the summer, he can often be found in his large vegetable garden, admiring the incredible survival and reproductive strategies of weeds and insects before deciding to dispatch them or, in some cases, let them live.