Garden Gabs: Front Yard Foraging
Jul 30 2019 6:00pm - 7:00pm
1800 North 1st Avenue Wausau
Admission: Members $2, Non-members $5
Join us to learn about some of the useful, and edible plants growing in your backyard that have been used by locals for thousands of years

Event will meet in the kitchen pavillion.
No registration required. This is a cash only event.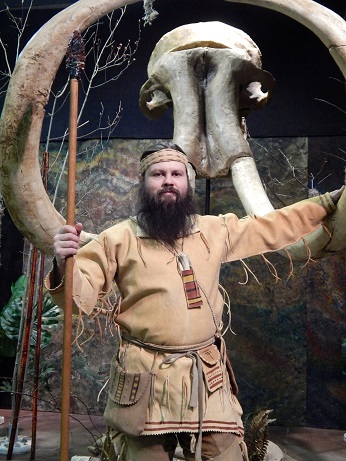 My name is Sean, The Mammoth Hunter. I have been using primitive skills for more than fifteen years. Recently, I have been fortunate enough to share my knowledge and experience through Colossal Fossils. I teach others about the lives of Ice Age peoples through experimental archeology. I strive to recreate the long lost skills and tools of our ancestors to better understand how they lived their lives. By sharing this knowledge with others, we can all help keep our past alive.