This 5-week cooking series, highlights the best of local chefs and connects their cooking classes with our kitchen garden. Participants will learn how to grow, maintain, harvest, prepare and cook a variety of meals. For 2019, we will be highlighting international dishes to match our international themed planted garden. Join us this week as we we prepare Jambalaya Pasta with Chef David Lorio of Thrive restaurant.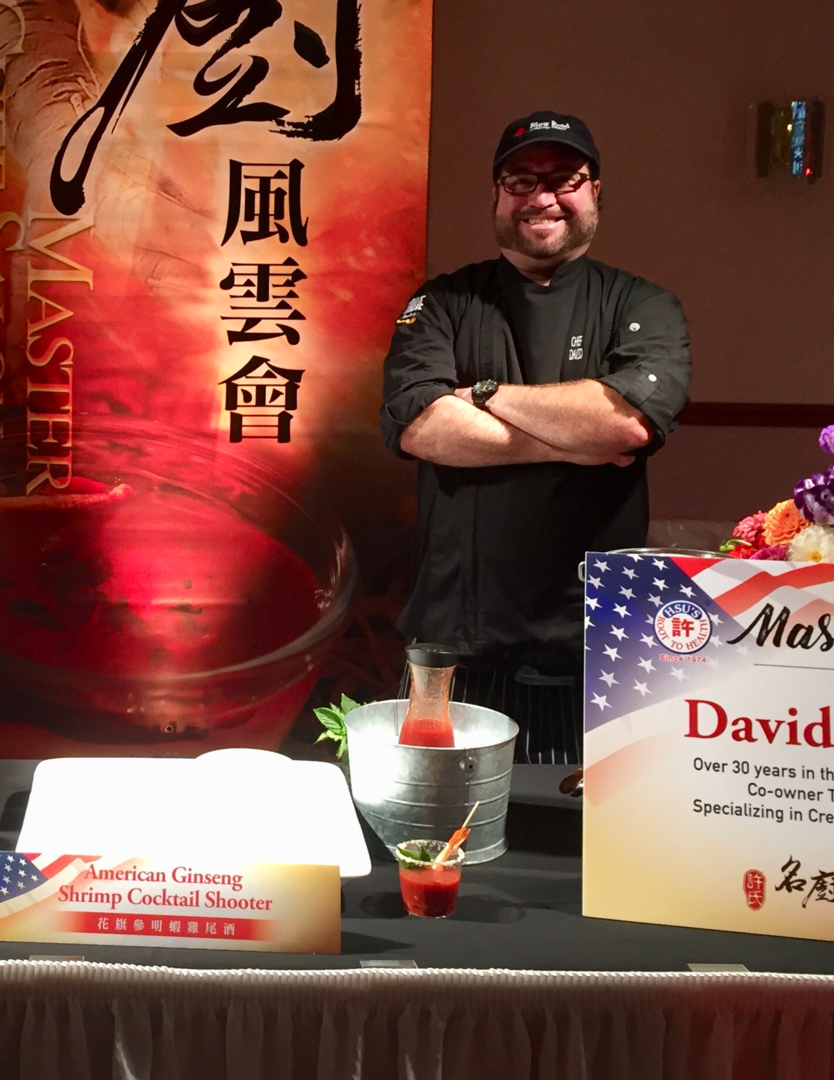 Biography of Chef David Lorio
Growing up in New Orleans, David experienced his first Creole culinary masterpieces at simple family gatherings. At a young age he joined the restaurant world as a dish washer and bus boy at Sal & Sam's, a very "old school" Italian restaurant. David found his real passion for the culinary arts at Commanders Palace in New Orleans where Chef Jamie Shannon graciously shared his love for people and food. He trained in the kitchen and also functioned as a captain in one of the main dining rooms. At 23 he accepted a position with CMC Management Company and became a manager for jazz and night club on Bourbon Street. In addition he served as the general manager for Café Creole; a fine dining restaurant in the heart of the French Quarter. In future years David became a general manager for Ruby Tuesday's and a Culinary Manager for Red Lobster on the Gulf Coast. After Hurricane Katrina destroyed the restaurant and Biloxi area, he joined a restaurant group and opened a restaurant in Naples, Florida. After a successful opening and then meeting a Wisconsin girl, (now Mrs. Rebecca Lorio) a decision was made to change climates! In 2006, an opportunity in the great state of Wisconsin was proposed and a move was made. David accepted a proposal to assist in opening and running a new restaurant in Wausau, WI that would be called Red Eye Brewing Company.
In 2013 he left the brewery to begin project Thrive; a restaurant owned by Chefs and that is community driven. Thrive foodery is a concept that David and co-owner Chef Elizabeth Hinner currently run with their dedicated team.
Local accomplishments include winning the Big Chef Showdown, the recipient of the Jim Hoops award and an appointment to the Big Brothers Big Sisters board.
David's recipes have been featured in publications such as You magazine, City Pages, and the Wausau Daily Herald. He enjoys volunteering and cooking for several non-profit events around the city and doing food demonstrations.
David takes pride in is sharing his passion for creating and cooking with local products sourced from our area's farms.
Thank you to our 2019 Sponsors..
Lead Sponsor - Ruder Ware
Supporting Sponsor - Thrivent
Patron Sponsor - Throm Health and Wellness, and Major Industries