Darcie Howard, Executive Director
Darcie Howard has been managing environmental education facilities for 17 years. She was the first director of the Montana Audubon Center in Billings, responsible for directing strategy, raising funds and implementing programs involved in the restoration of that facility. Her experience includes grant writing, donor development, capital campaigns, volunteer involvement, and community partnerships.
She holds an MS in Conservation and Biodiversity Biology from the University of Leeds and a BS from University of Massachusetts-Amherst in Wildlife Conservation. She has spent her career connecting people with place through transformative experiences. Passionate about conservation, sustainability and environmental education. She lives in Wausau with her husband, three cats and two dogs. She enjoys exploring Wisconsin, knitting, bird watching, gardening, and finding new craft beers. You can contact Darcie at [email protected].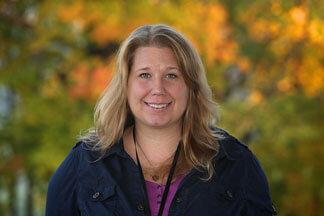 ---
Elise Schuler, Education & Events Manager
Elise grew up in Illinois and attended school at University of Wisconsin-Stevens Point, where she earned a degree in Wildlife Ecology with a focus in environmental education. After graduation Elise spent a summer in Jackson, WY at the Teton Science Schools as a field instructor, spent a year as the Wisconsin Woodland Owners Association's Volunteer Coordinator, and most recently was the Director of Education at the Raptor Education Group Inc. Elise loves being able to connect people to nature in new and inspiring ways through environmental education.
Elise lives near Wausau and enjoys camping and canoeing with her husband and dog, running, and knitting. You can contact Elise at [email protected].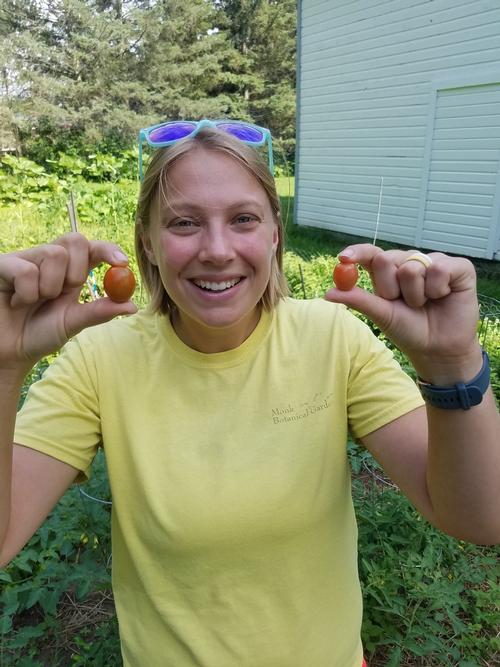 ---
Kaytie Roettiger, Environmental Educator
Kaytie started her journey with Monk Botanical Gardens as the Environmental Education intern in the summer of 2019. After a summer of sunshine, smiles, and lots of learning, she truly fell in love with environmental education. Later that year she graduated with a degree in Biology from the University of Wisconsin- Oshkosh. Growing up in rural Crivitz, WI, Kaytie spent her days playing outside and exploring the world around her. She hopes to help provide that experience for others and foster a lasting relationship between people and nature. She is currently working on a graduate degree in Conservation Biology from the University of Wisconsin- Stout.
Kaytie lives south of Wausau with her partner and dog. She enjoys hiking, camping, reading, and-most of all- exploring! You can contact Kaytie at [email protected].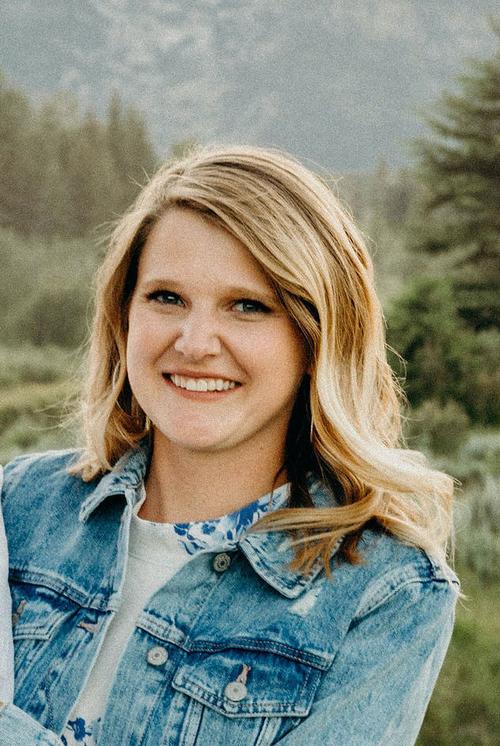 ---
Krysta Post, Lead Sprouts Garden Preschool Teacher
Krysta Post's adventures in environmental education have taken her across the country through forests and wetlands, exploring tide pools and stalactite-filled caverns. During a break in her undergraduate studies, she interned for residential environmental education programs at Acadia National Park in Maine and Pine Mountain Settlement School in Kentucky before spending a summer as a Wilderness Ranger for Mt. Baker-Snoqualmie National Forest in Washington.
After completing her B.A. in Anthropology she spent three seasons as a field archaeologist with the Wisconsin State Historical Society. She renewed her passion for Environmental Education as a Graduate Naturalist at Wolf Ridge Environmental Learning Center in Minnesota, receiving a post-Baccalaureate Certificate in Environmental Education from the University of Minnesota-Duluth and a professional Naturalist certification. She continued both teaching and learning as an Education Specialist at Cave of the Mounds National Natural Landmark.
Today she continues to share her enthusiasm for outdoor exploration with little learners, fostering a sense of wonder and appreciation for the environment while embracing each and every teachable moment using the National Geographic Framework. When she is not outside teaching children Krysta enjoys going on 'safari' in the orchard with her kiddos and creating recipes in the kitchen using food she's grown.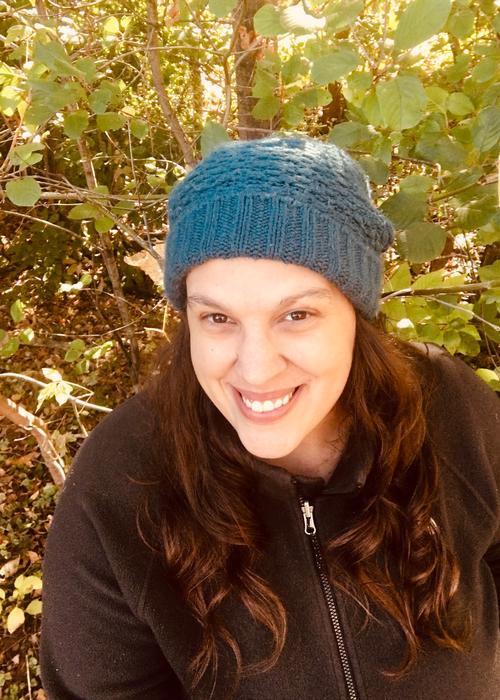 ---
Marissa Ashbeck, Horticulture & Grounds Manager
Marissa grew up in Central Wisconsin where she learned the landscape and found her passion in Horticulture. She attended college at the University of Wisconsin-River Falls, and earned a Bachelor's Degree in Horticulture-Landscape Design and Management. After earning her degree, she returned to the area to take on the position as Nursery Manager at Schalow's Nursery after 3 years of interning in the Garden Center. As she gained experience growing and mastering the plants in the nursery, she was able to educate the community through classes and seminars. By working with customers to find solutions to plant issues and designing residential landscapes, Marissa has developed a well-rounded knowledge of plant diversity in the area. Finding new ways to spark an interest in Horticulture is Marissa's passion. She wants to bring Horticulture practices and beauty back into our landscapes.
Marissa lives outside Wausau and enjoys spending time with her husband and family, gardening and crafting. You can contact Marissa at [email protected].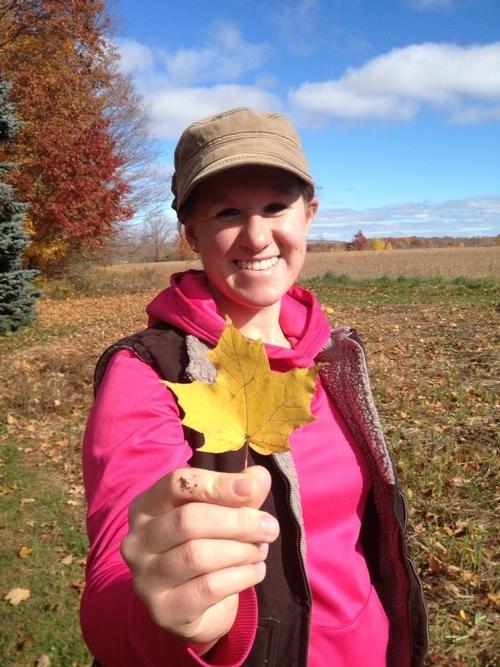 ---
Tiffany Rodriguez-Lee, Development Director
Tiffany is from the Seattle area but has spent the last decade in Wausau, raising her three boys. She holds a Bachelor's Degree in Marketing & Communications. She is almost complete with her Master's of Fine Arts in Creative Writing. Tiffany has spent the last six years in the non-profit industry. She worked in Membership Engagement at the Girl Scouts of the Northwestern Great Lakes and more recently served as the Wausau River District's Assistant Director. Tiffany is a dedicated community member, serving on several boards and commissions, and has a passion for connecting people to the outdoors. She is excited to use that passion to connect the community to the Gardens and its mission in a meaningful way.
Tiffany loves time with her partner and children spent hiking, camping, and more. She also enjoys writing, painting, yoga, kayaking, and a good cup of local coffee.
. You can contact Tiffany at [email protected]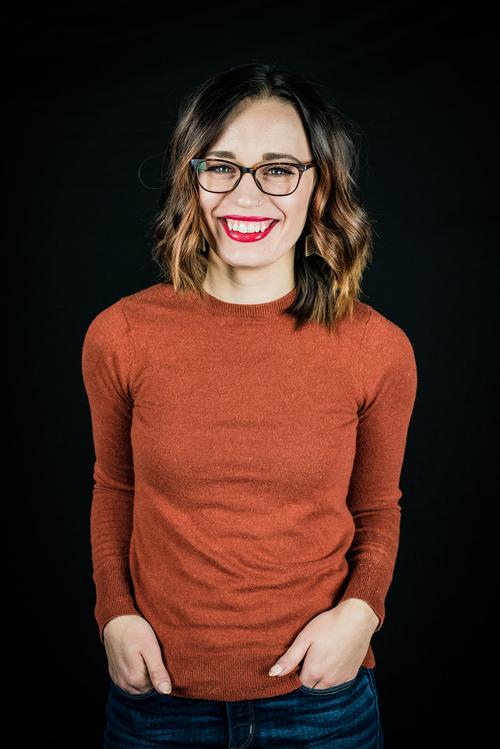 ---
The Monk Botanical Gardens Board of Directors
President
Nancy Cedar
Vice President
Sheila Rossmiller
Secretary
Sandi Cihlar

Treasurer

Past President

Jon Plisch

Robert Reinertson
Members: Tom Monk, Vickie Richmond-Hawkins, Susan Lang, Sue Matis, Paul Whitaker, Mallory McGivern, Holly Koeppel
Monk Botanical Gardens Board Committees
| | |
| --- | --- |
| Executive | Nancy Cedar, Chair |
| Finance | Jon Plisch, Chair |
| Human Resource | Vickie Richmond-Hawkins, Chair |
| Governance | Sheila Rossmiller, Chair |
| IDEA | Paul Whitaker, Chair |
| Capital Campaign | Shanna Yonke, Chair |
| | |
| | |
Interested in joining our Board or one of our Committees? Click here to volunteer.