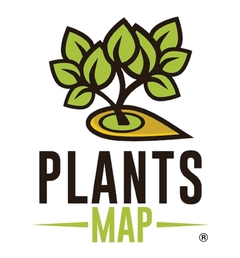 PlantsMap- a way the public can engage and learn in a botanical garden
Like all botanical gardens, the Monk Botanical Gardens needs to keep detailed records of our plant collections: what plants have been acquired and when, where are they located on the grounds, how have they been propagated or managed, and so on. Some of this information is only of use to the behind-the-scenes work of the Garden's staff and volunteers, but some of it could be of interest to the general public and support the Garden's educational mission.
Last year, we decided to develop the public part of our plant records using a free web application called PlantsMap.com. This winter, a core group of volunteers are beginning to enter photographs and cultural information on the trees and shrubs in our Meditation Garden, Memorial Garden, and Wildflower Woods. Eventually, plant tags at the Gardens will include QR codes (those little checkerboards used to look things up using a smartphone) so Gardens visitors will be able to link directly to our PlantsMap entry for the plant, and perhaps even add their own comments. Visitors to PlantsMap will also be able to see an aerial photograph of the Gardens with pinpoints indicating the exact location of particular plants. Starting this from scratch is a lot of work, and we're pleased that our spring semester intern from UWSP, Harvey Harrison, will be assisting with this project as part of his internship.
If you'd like to check on our work in progress (far from finished at this point), go to https://www.plantsmap.com/organizations/monk-botanical-garden. And if you like what you see, you can actually create your own PlantsMap account for free, and begin keeping track of the plants in your own yard or garden.
Interested in helping with this project? Click here to email Paul Whitaker, UMC Professor and MBG Grounds Committee Chair, directly.