Birds are singing, lilacs are blooming, and everyone is working hard at the Monk Botanical Gardens!
As one of the horticulture interns, I have the amazing opportunity to help the gardens transform over the summer. We have already made great progress in such a short time!
Here are a few new things that were just done this week:
More mulch between the kitchen garden beds. It now looks much better and the metal ridge is not a tripping hazard as people leave the beds.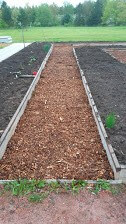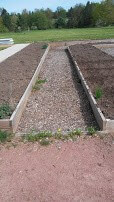 BEFORE AFTER










New perennials along the pathway to the kitchen. This is an area where invasive buckthorn was removed last August, which opened up space for some lovely flowers that were recently donated to the gardens.
More mulched landscape in the memorial garden. There is a little less lawn and a little more landscaping by the bird feeders and around the dogwoods and magnolias in the memorial garden.
In addition to these grounds projects, we also had a successful duck walk with our Tots in the Gardens on Tuesday. We went down to the pond and spotted some of the gardens' residential ducks. We also made crafts, played games, learned, and had a ton of fun!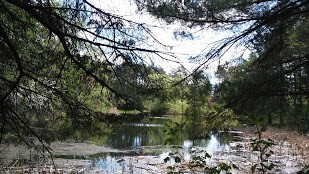 In short, the Monk Botanical Gardens is a busy and exciting place. Be sure to visit often to see how it develops over the summer!